Crime
Numbeo offers a comprehensive platform to view, share, and compare information about crime levels and types worldwide. In the crime and safety section, it surveys the following aspects related to crime and safety in cities:
Level of Crime Perception
Change in Crime Levels
Daytime Safety Perception
Nighttime Safety Perception
Concerns about Mugging or Robbery
Concerns about Car Theft or Break-ins
Concerns about Physical Attacks by Strangers
Concerns about Insults or Harassment in Public
Concerns about Bias-Motivated Attacks
Drug Problem Perception
Property Crime Severity
Violent Crime Severity
Through these surveys, Numbeo gathers valuable data to provide users with an in-depth understanding of crime and safety conditions in different cities. By comparing and analyzing this information, individuals can make more informed decisions regarding their personal safety and the safety of their communities.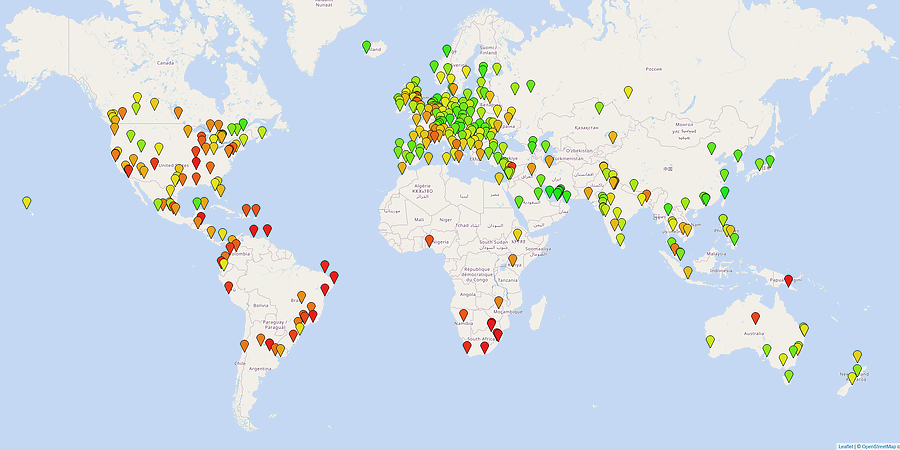 Countries:
This page in other languages: